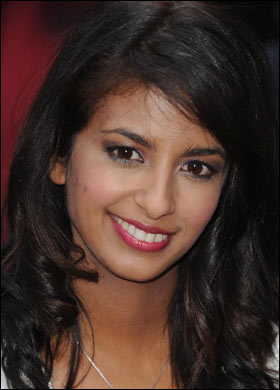 DESTINATION: ITALY
TV presenter Konnie Huq, 33, relived her carefree student days at a friend's wedding in Italy
"I've been lucky enough to travel the world and see some fairly out-of-the-way places – like Bangladesh and the Bahamas – during my time on Blue Peter.
But my most memorable holiday was closer to home, when I spent five days in the beautiful coastal town of Positano, Italy, two years ago.
The trip was for a friend's wedding to her Spanish boyfriend, but although the ceremony, conducted on a dramatic cliff edge with the sea below, was always going to be magical, it was the other guests who made it such a special break.
Throughout the journey to my sea-view hotel and every time I went out into the winding, cobbled streets, I kept bumping into friends I hadn't seen in years.
I'd stayed in touch with a lot of people from school and university, but apart from the occasional night out, we only kept in contact through email.
So it was great when, for the first time in years, we all found ourselves in this little seaside town. And having grown up a bit since our student days, we swapped cut-price pints for chilled glasses of wine in the sunshine.
After the wedding, as we sat down to a fantastic rustic Italian dinner while the sun set and laughed over old memories, I knew that nothing else had changed and I vowed not to let it be that long until we did it all again."
Flights to Naples, around 20 miles from Positano, cost from £27.99 with easyJet.