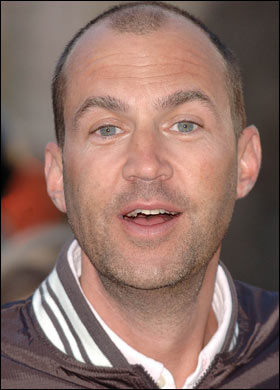 DESTINATION: SEYCHELLES
The risk paid off for Capital Radio presenter, Johnny Vaughan, 42, when he decided to play happy families in a honeymoon paradise this year
"Taking my two kids, Tabitha, eight, and Rafferty, five, to a traditional honeymoon destination like the Seychelles could have backfired horribly. But the Labriz resort on Silhouette Island kept us all more than happy.
Arriving in style by helicopter, swooping over the lush jungle island to our hut on the beach, had the kids – and me and my wife Antonia – squealing with delight.
There was a genuinely friendly atmosphere between the staff and guests, but we never felt antisocial if we wanted to escape to the privacy of our beach hut.
Well, I say 'hut', but it was hugely chic and stylish – the bathrooms outranked any of the restaurants and hotels in London, plus we all loved the fact we had our own private pool.
There was plenty to keep the kids occupied. The giant tortoise sanctuary was a big hit, plus there was a genuine haunted house that belonged to the old plantation owner. It was like something straight out of Scooby-Doo and the children were even read ghost stories during the visit.
I'm a real foodie and Labriz definitely gets top marks for its restaurants. It's sometimes hit or miss in resorts, where you can get bored with dodgy buffets, but we loved the Italian and sushi.
Labriz definitely had the X factor for me – and the kids can't wait to go back too."
Rooms at Labriz Silhouette start from around £316 per night. Go to Labriz-seychelles.com for more information.